Freshen up your wardrobe with clothes to be creative in! Our new life style apparel can be worn in the woodshop or as everyday wear.
Week 5 of our Holiday sales brings you BOGO 15% on all Maker Cube t-shirts, hoodies, crew necks and toques! Find something for a friend, family member or something just for you!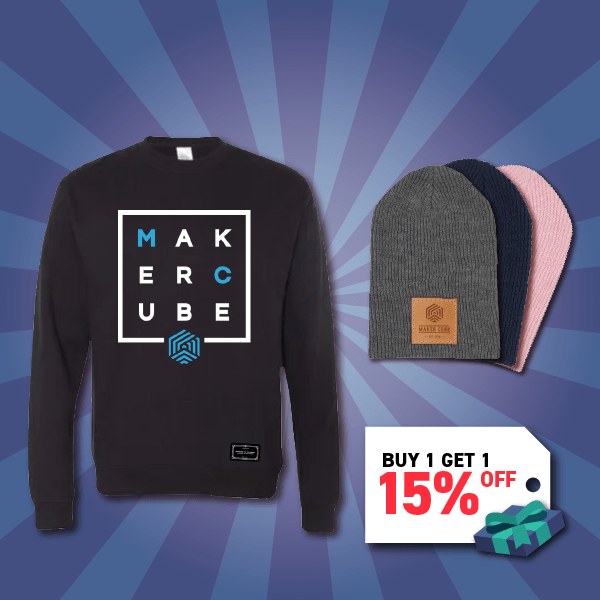 CREWNECK SWEATERS AND TOQUES
We know a woodshop isn't a fashion show runway but every maker deserves to feel comfortable and look great while making. Maker Cube has designed contemporary apparel just in time for winter wear and all the seasons to come.
PRODUCT SPECS
Black Crewneck Sweater – Two design colour variations
Three toque colours – Navy, Pink, Charcoal
– Features a leather pathc
Layer up for winter weather with cozy maker approved clothing. Our apparel is made from high quality fabrics and screen printed in house by Professor Whovian Art Creations.
PRODUCT SPECS
Maker Cube Charcoal Zip up Hoodie
Maker Cube Dark Heather T-Shirt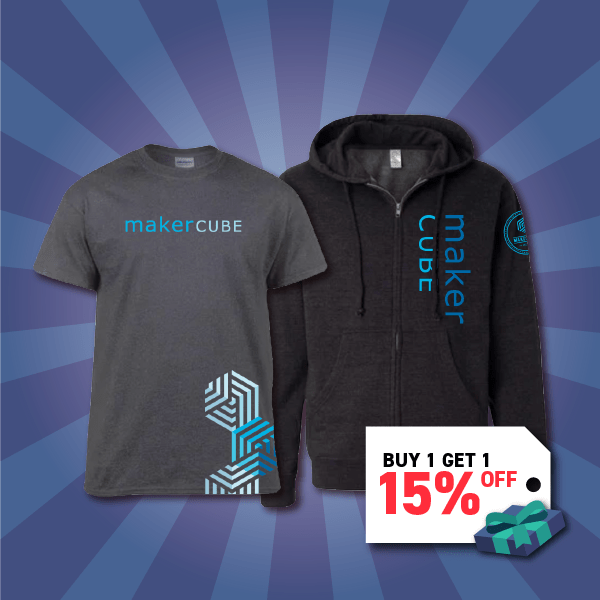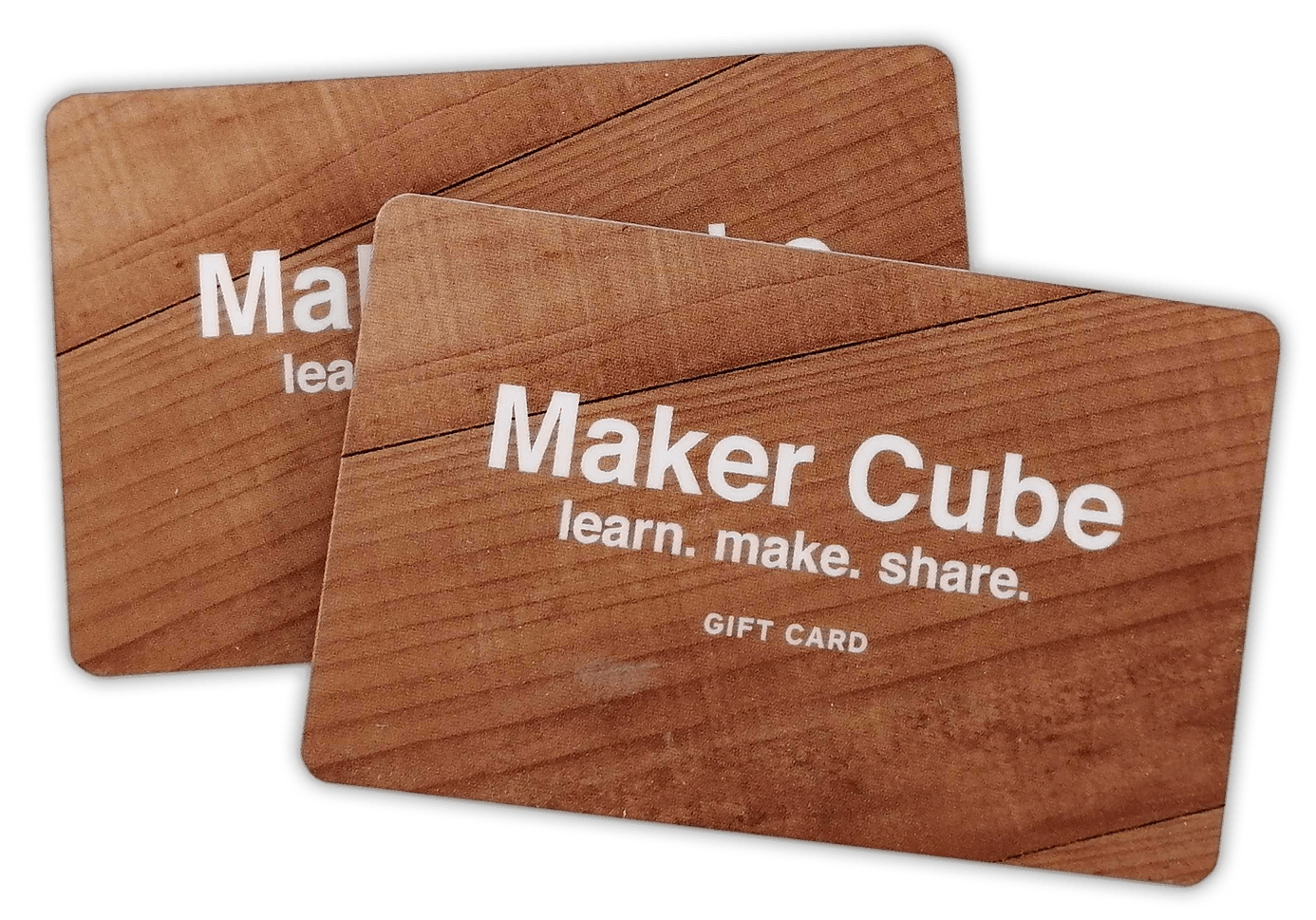 Buying for a friend? Get a giftcard and let them choose the supplies they need!
GET UPDATES ON OUR NEXT SALE