December 7th – December 14th
New products are always exciting to try. The right type of finish can open up a world of project possibilities for furniture, art work and more! Fine tune a maker's finishing work and try these unique quality products that are perfect for presents.
Spend $100 on finishes and receive a $15 gift card, or
Spend $250 on finishes and receive a $50 gift card
Gift cards are picked up in-store and are only valid for products at Maker Cube.
Check Out What's In Store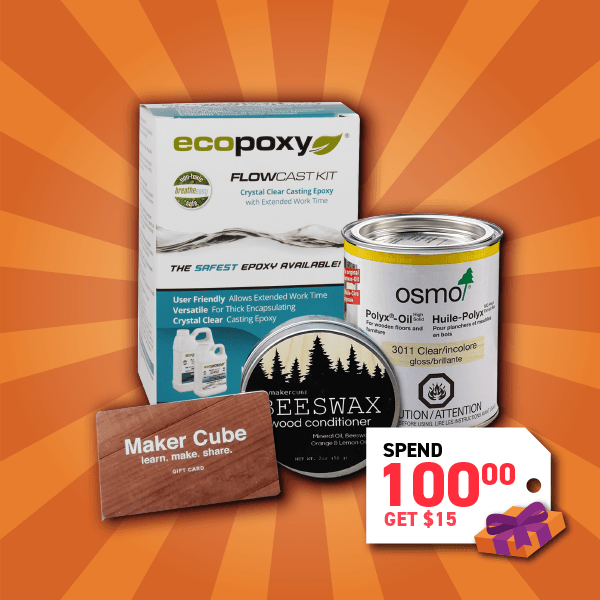 Maker Cube carries a variety of high quality Epoxies and finishes: Ecopoxy UV Poxy, Ecopoxy Flowcast, Osmo Poly-x Oil, Osmo Top Oil, Osmo UV Protection Oil and Makercube Beeswax Wood Conditioner.
Osmo Poly-x Oil is an extremely durable finish based on natural vegetable oils and waxes.
Osmo Top Oil is a food safe hard wax oil that is extremely tough and hardwearing.
Osmo UV Protection Oil is a natural oil based, microporous finish that does not crack, flake, peel or blister.
Maker Cube Beeswax Wood Conditioner works excellent as a self healing coating for cutting boards, revitalizing wood furniture.
DETAILS
$15 gift card will be ready for pickup in-store. Keep a record of your transaction!
Ecopoxy UV Poxy is ideal for woodworkers, artists and craftspeople. It is typically used for coating, casting (up to 1/4 inch thick) or bonding and leaves a high build crystal clear finish that resists ambering. UV Poxy is compatible with a wide range of pigments and dyes.
Ecopoxy Flowcast looks like liquid glass! This resin can be used by itself for a crystal clear finish or pigments can be added for custom colours and effects. Flowcast cures slowly to help reduce bubbles. Flowcast can be poured up to 1.5″ thick in warm climates but we've had good success pouring up to 3 inches in colder weather.
DETAILS
$50 gift card will be ready for pickup in-store. Keep a record of your transaction!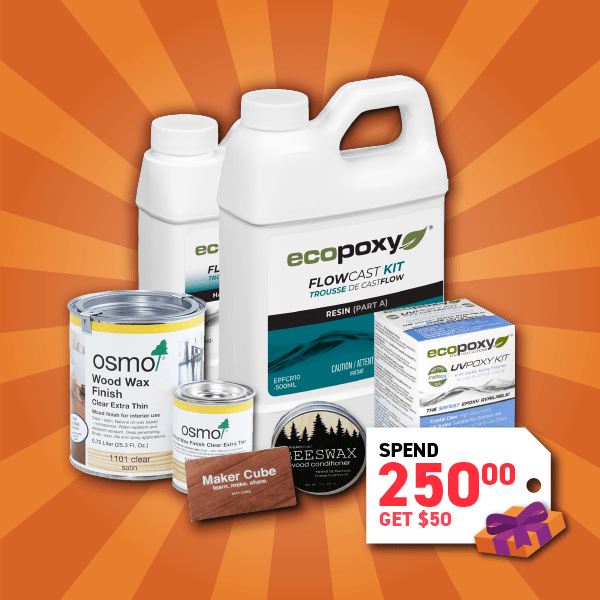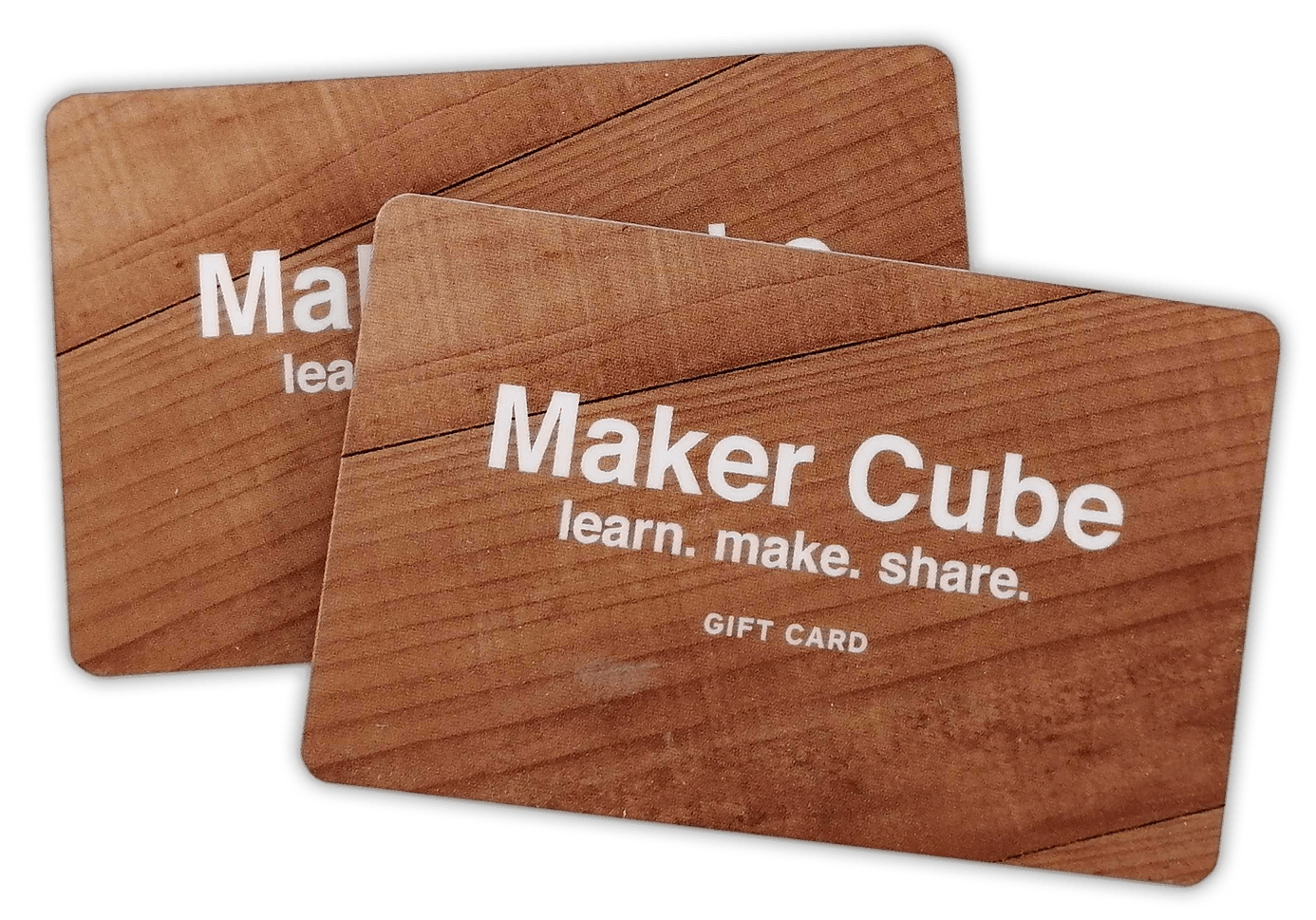 Buying for a friend? Get a giftcard and let them choose the supplies they need!
GET UPDATES ON OUR NEXT SALE