November 16th – November 23rd
PERFECT GIFTS FOR A CREATIVE IN THE FAMILY
Is there a creative tinkerer, a DIY queen or a woodworking extraordinaire in your life? It's hard to find a thoughtful gift for makers, but nothing beats the excitement of opening a gift on Christmas morning wrapped under the tree! Maker Cube is putting an end to gift guessing with sales on items makers will love! Our Holiday Sales event brings you deals on material, supplies, gift bundles, stocking stuffers and more!
This week, save big on select rough lumber!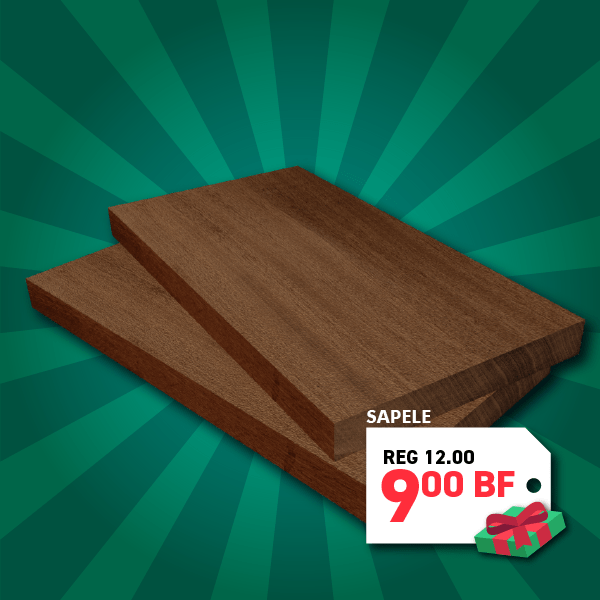 With supplies of North American Mahogany dwindling, more woodworkers are turning to Sapele as a substitute wood for use in furniture and musical instruments. Sharing the same botanical family as American and African Mahogany, Sapele is an attractive wood with satisfactory working characteristics and an economical price point.
PRODUCT SPECS
Kiln Dried 4/4 Quarter Sawn
Red Grandis is a wood that varies in color from pink to white cream to light rose but its claim to fame likely belongs to the fact that it is certifiably green. It is the trademarked name for hardwood from a plantation-grown Eucalyptus tree (Eucalyptus grandis) that boasts FSC certification.
The wood is described as straight-grained, medium textured and is being touted as a possible alternative for a variety of hardwoods, including mahogany and sapele. Red Grandis' durability is comparable to dark red meranti or sapele with a dimensional stability that is similar to cherry or hard maple.
PRODUCT SPECS
4/4 Select & Better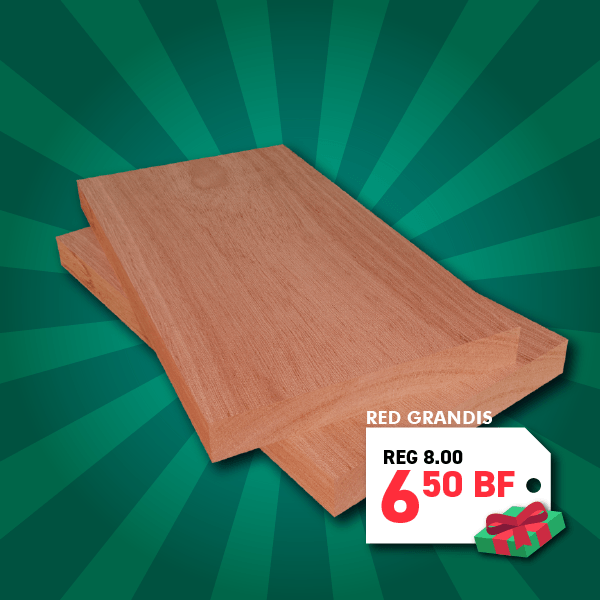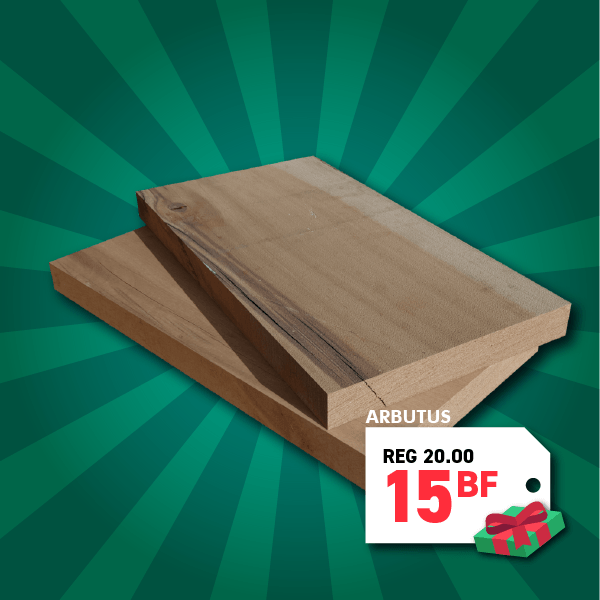 Nestled among the Douglas Firs and the Pines is one of the few hardwoods found in the west: the Pacific Madrone. Indigenous to the Pacific Coast, this wood is commercially harvested sporadically.
The wood produced by Madrone is hard, heavy and dense. The sapwood is a creamy-pinkish white with a reddish-tan heartwood. The heartwood often has darker patches scattered throughout. Expect a fine even texture. It is often figured with a large finger-sized rolling curl.
PRODUCT SPECS
Kiln Dried 4/4
Brazilian Cherry, also known as Jatoba, is one of the most popular exotic hardwoods. It's not difficult to see why: Brazilian Cherry's breathtaking reddish-brown heartwood is lined by dark black streaks, giving it not only contrast but amazing depth as well. The heartwood will darken over time to a softer red-brown. Beyond its beauty, Brazilian Cherry is incredibly strong, with a Janka hardness rating of 2350.
PRODUCT SPECS
Kiln Dried 4/4 Select & Better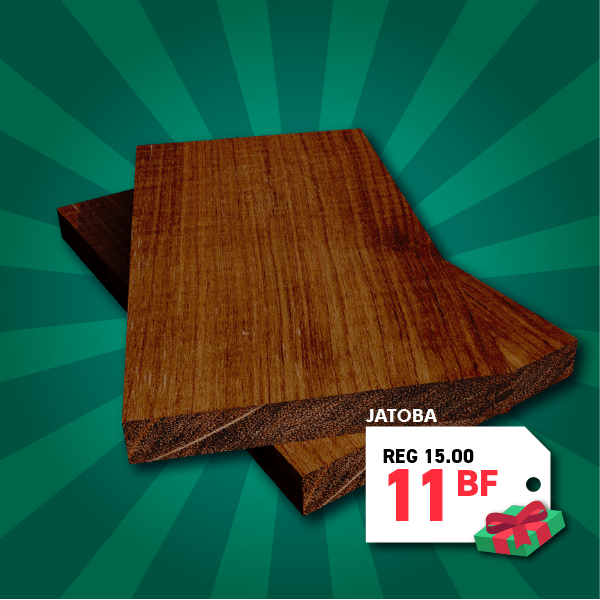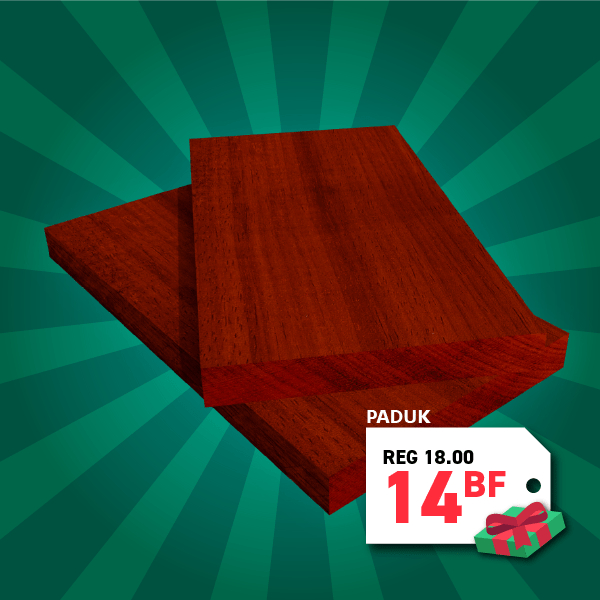 Native to Central and West tropical Africa, padauk is known for its bright orange-red heartwood. It typically grows to heights approaching 100' with diameters averaging  2'- 4'. It is a heavy, open pored wood with a coarse texture. It is usually straight grained, occasionally showing interlocked or wavy grain. The timber is strong, durable and shows excellent strength in bending and resistance to crushing. It dries well with minimum degrade and is exceptionally stable.
The rich red colour in the heartwood comes from chemical compounds extracted from the soil and deposited in the heart by the tree. While the woodworker appreciates the unique and distinctive colouring, for the tree, the extractives protect the heartwood from fungal and bacterial decay, contributing to its durability.
PRODUCT SPECS
Kiln Dried 4/4 Select & Better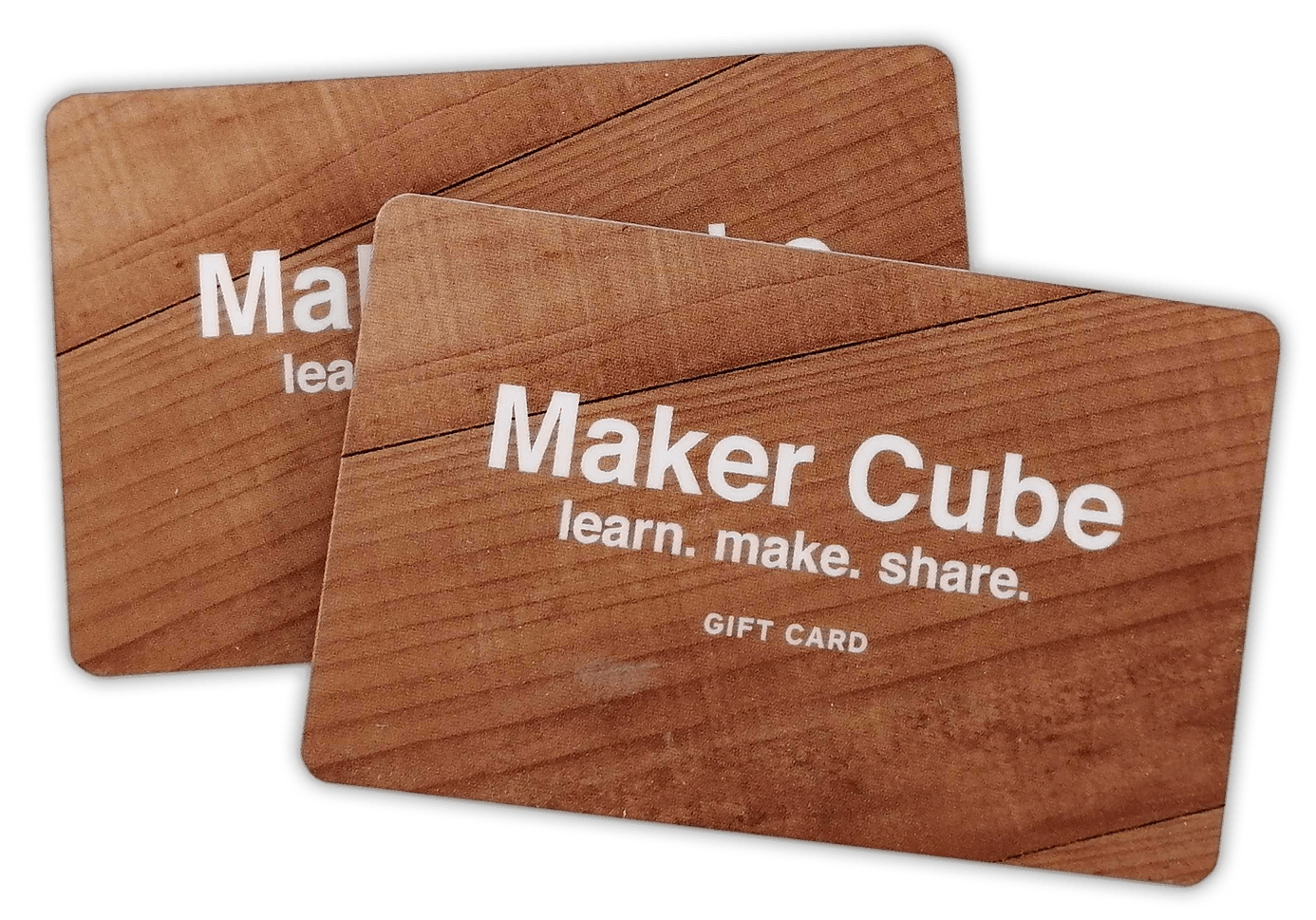 Buying for a friend? Get a giftcard and let them choose the supplies they need!
GET UPDATES ON OUR NEXT SALE